As a result of the work of students from different cycles, the front of "our ship" now presides over the entrance to the school. Students from the Welding, Metallic Construction, and Masonry courses (from Otxarkoaga), together with students from the Industrial Painting course (Lanbide), have worked together to develop and install this structure. Some of them have been responsible for the wonderful work and the rest have collaborated in the finishing, painting and installation of the structure in the garden area of the centre.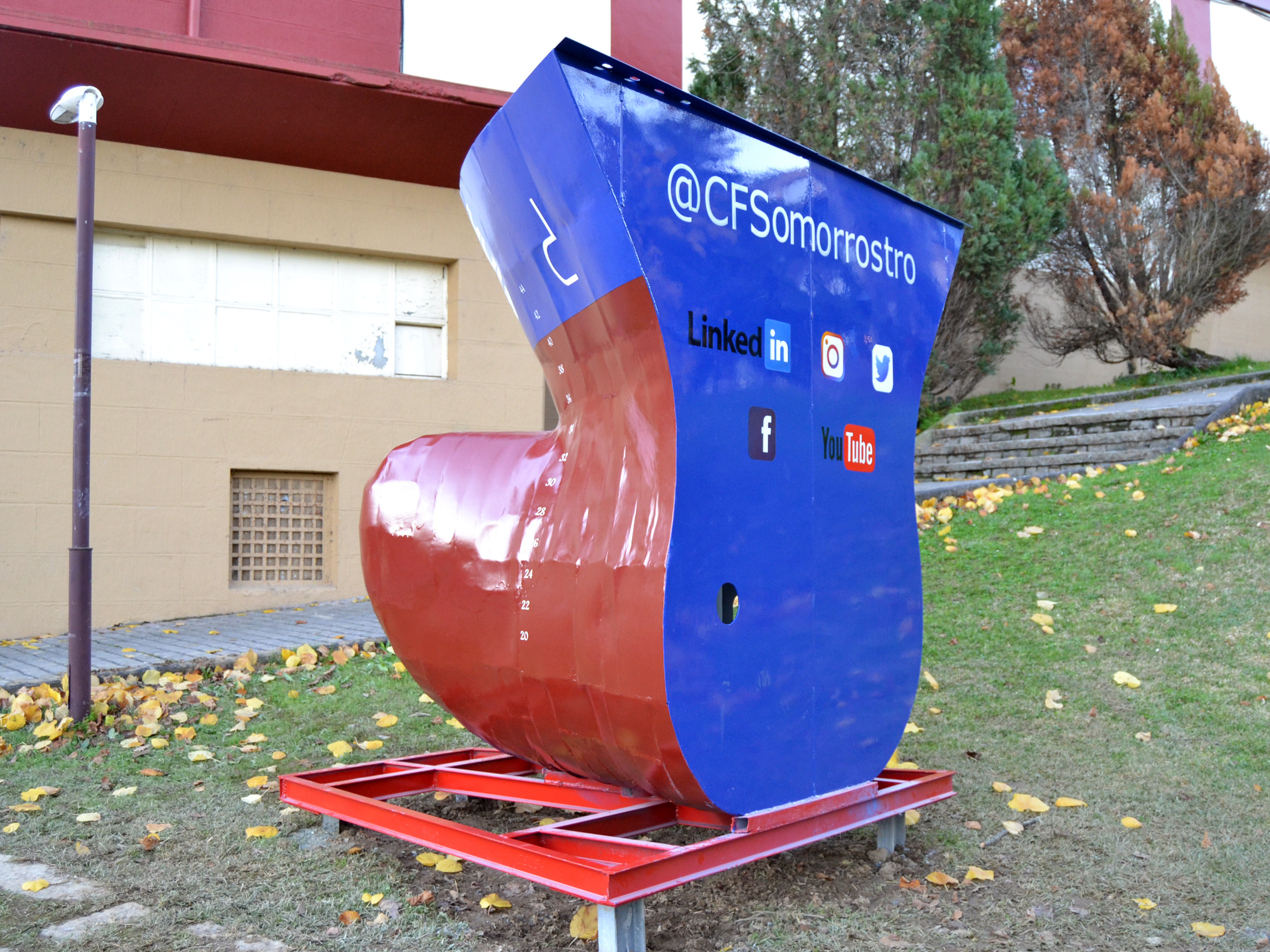 This bow made by the Metal Construction students is perfectly reproduced on a scale of 1:8 with the plans of a cargo ship. It was all part of a challenge, through which the students had to reconstruct the block 525 (bulb) of the bow of the ship "Living Stone". The plans were requested to Madrid (headquarters of Astilleros Españoles where the naval engineering section is located) so that the students could study them, modify them in AutoCAD and turn them over to the CNC plasma machine to cut the sections and assemble them. Quite a challenge.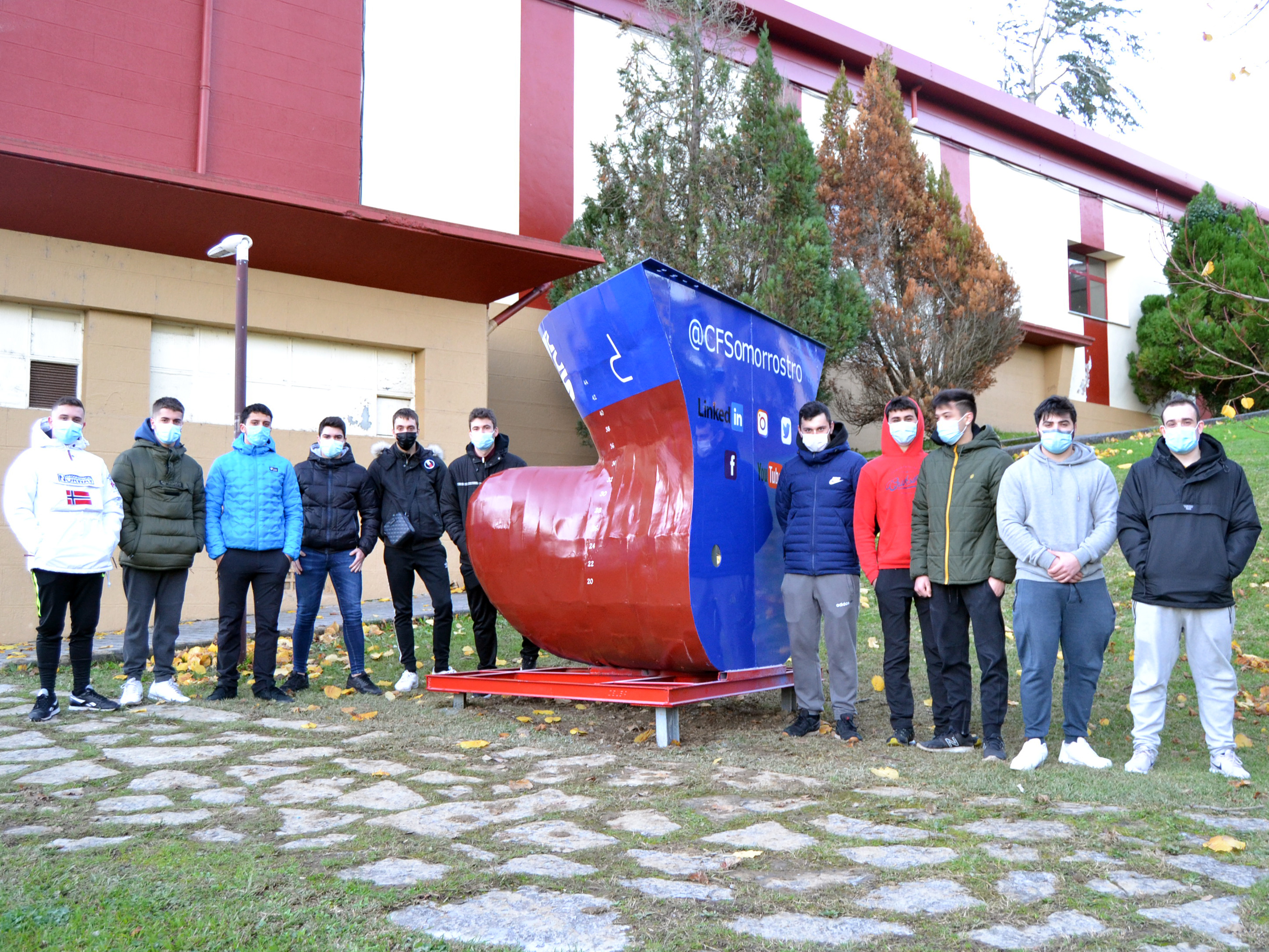 The boys from the masonry course are a group of young people who are participating in an Employability Promotion Programme that the entity ORUETAGANE S.COOP has arranged with the Provincial Council of Bizkaia to train them in the speciality of Masonry and Reforms and thus facilitate their insertion in the labour market. They are young people, most of them foreigners, in a situation of vulnerability and at risk of exclusion. This training, mainly practical, has to be accompanied by a tutorship and guidance that favours their social and labour insertion, that is why several of these students are doing their internship in our school.