On Saturday 29th May, the 4th edition of the EUSKELEC electric car race organised by Tknika (a centre promoted by the Vice-Ministry of Vocational Training to promote innovation in vocational training centres in the Basque Country) was held on the seafront of the Bilbao Maritime Museum. On this occasion 19 VET centres took part in the race, and for the first time, we had representation from outside the Basque Country, specifically one centre from Aragon and another centre representing Cantabria with two cars.
Euskelec is a competition in which students from vocational training centres design and build an electric vehicle on a common motor base (motor, motor controller and batteries) with the aim of promoting teamwork and basing experimental and creative activity as a pedagogical element for the technical knowledge of electric vehicles.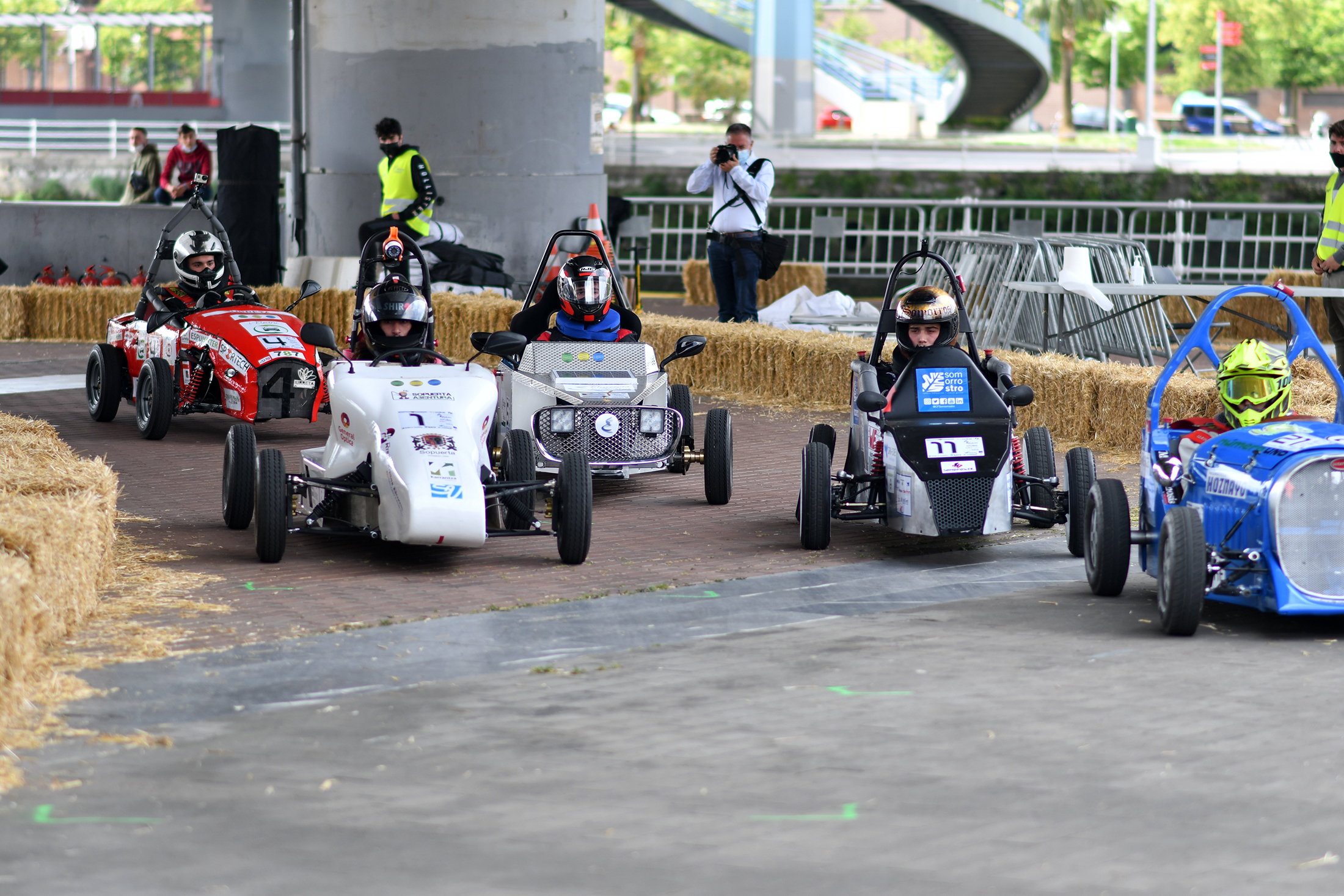 Throughout the day, different tests were held: braking, acceleration, slalom and the final endurance test. The final result could not have been more satisfactory: our team won the Innovation Award, First Prize in Phase I (presentation and defence of the project) and third place in the final classification. A simply spectacular result.
It only remains to congratulate the team of students and teachers of the Automotive cycles for this triumph, as well as the teachers and students of the telecommunications cycle who made it possible for the race to be seen in streaming with an unprecedented deployment of cameras. CONGRATULATIONS to all of them.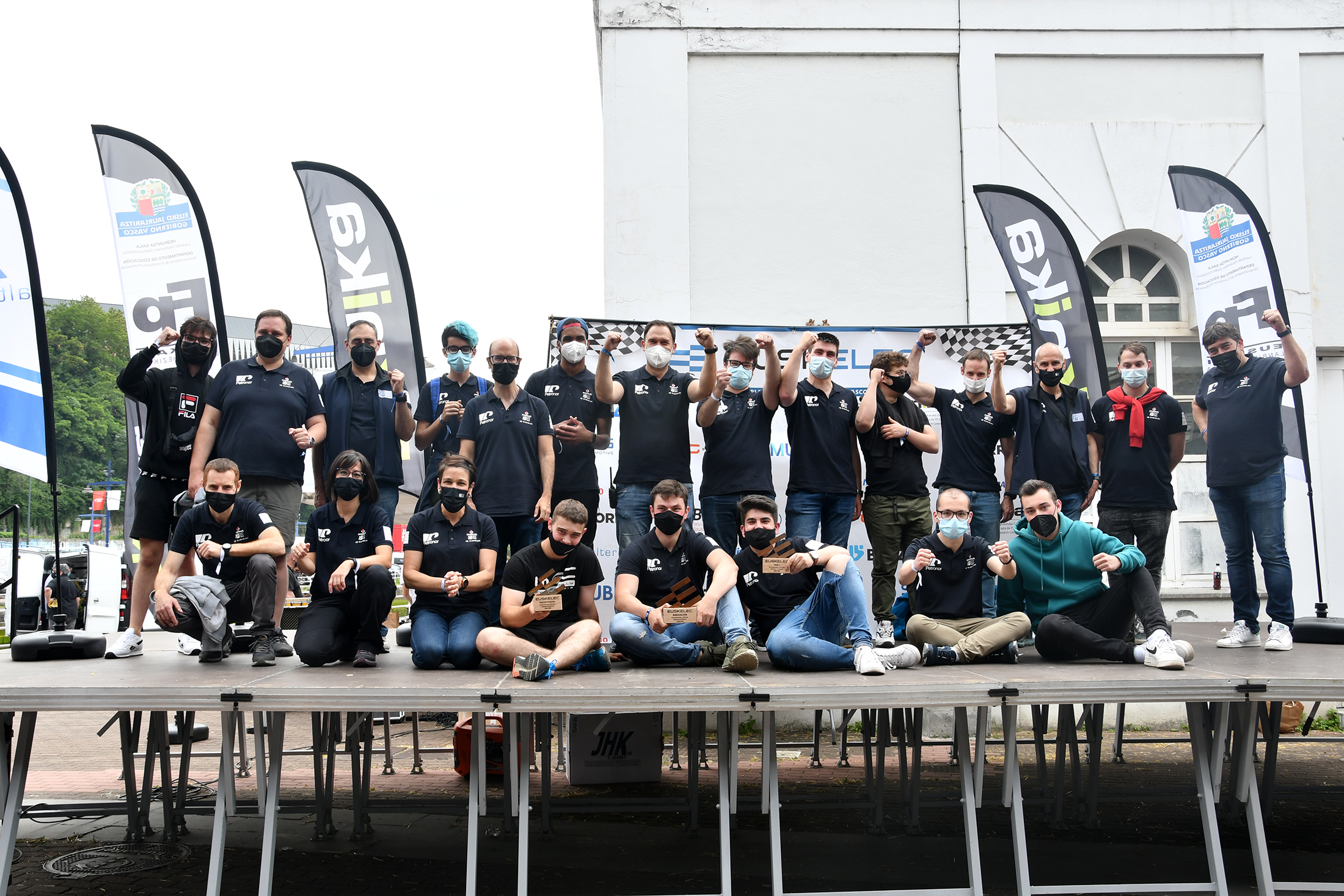 You can find the photos of the event in this album: https://photos.app.goo.gl/YrDc3GUCEJMeD26r5