Javier Laiseca, Director of C F Somorrostro and Sergio San Martín, Head of Relations with Companies and Institutions, visited the facilities of the Aragon Hydrogen Foundation at the Walqa Technology Park in Huesca on July 3rd. This foundation was promoted by the Government of Aragon in 2003 with the support of the administration, the Aragonese industry and entities from different sectors of activity. Today it is made up of more than 70 members, who are key to the Aragonese economy: companies, entities from all sectors and research centres support this initiative, to which new support is added every year.
The Aragon Hydrogen Foundation is a research centre applied to the market to promote the use of hydrogen as an energy vector. It is a reference centre not only at a national level but also at an international level, which develops projects with a wide range of technologies, always related to renewable energy and hydrogen. They understand the hydrogen economy as an integrating and complementary vector to the existing energy technologies.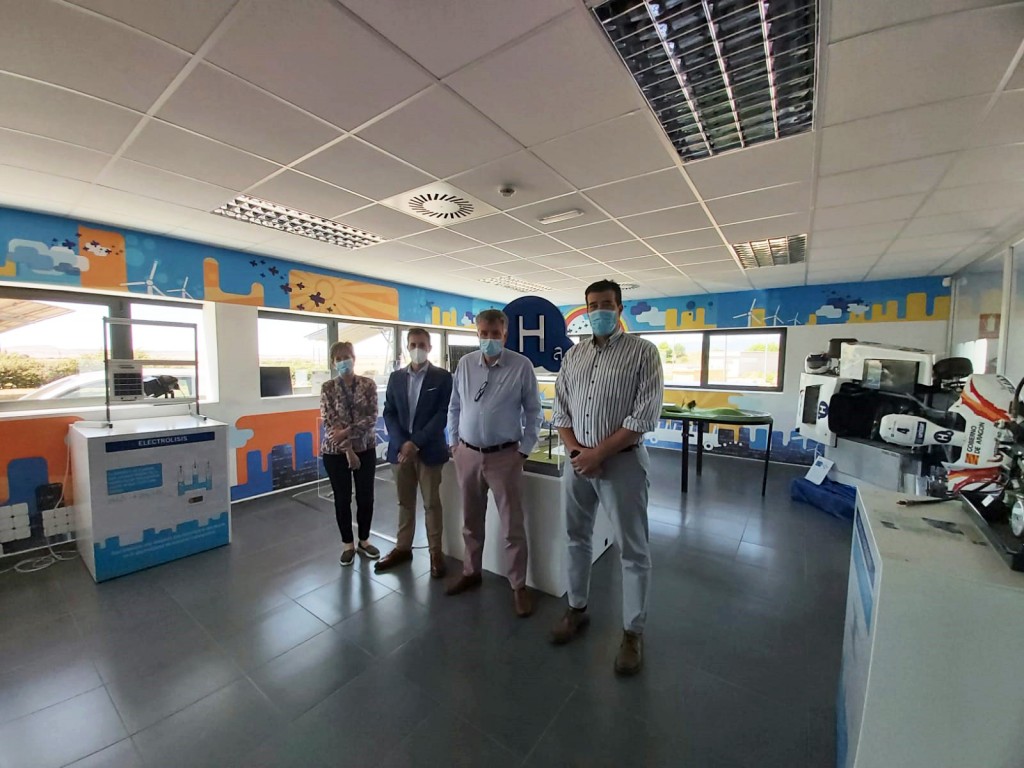 This visit is related to the current strategy being developed in the Basque Country with regard to hydrogen, a line recently announced by the Repsol group and Petronor, as the key to short-term development of synthetic fuels and hydrogen. Somorrostro is also working on this alignment with the business environment strategy.