On 16, 17 and 18 September, the 5th edition of Open Science was held in the Galician town of Cambre (A Coruña), organised by the David Buján Secondary School Science Club. The projects "Behin betiko bideokonsola", carried out by 2nd ESO students and "Eguzki hozkailu jasangarria" carried out by 4th ESO students, represented the Basque Country as the winners of the last two editions of the Zientzia Azoka organised annually by the Elhuyar Foundation.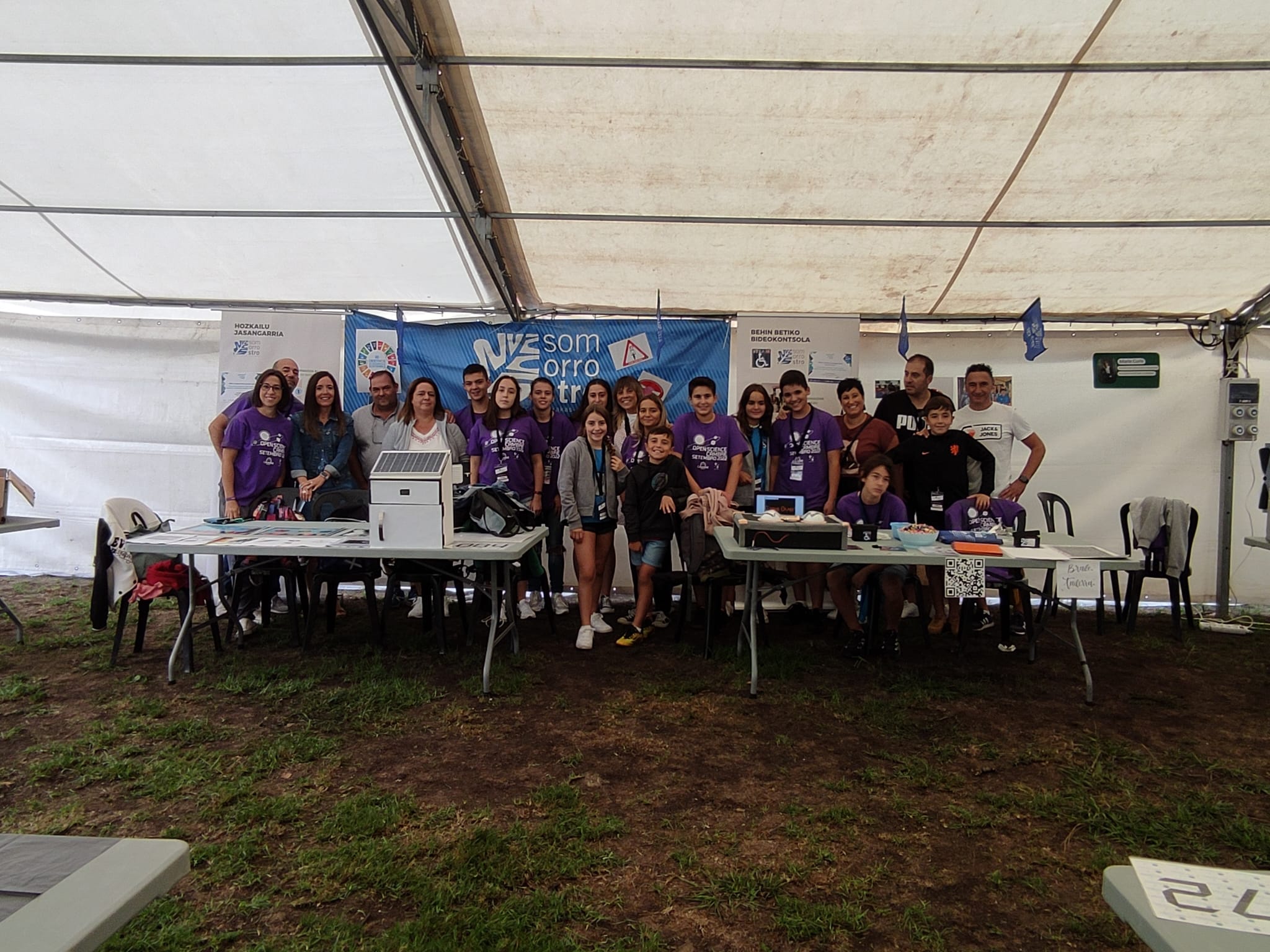 The work carried out by the 2nd ESO students received a "Special Mention" from the jury, as well as recognition from the public and the organisers for the innovative nature of the project and the excellent explanations given by the team. The work presented by our 4th ESO boys and girls received the award as the winner in the category "SDG 7: Affordable and non-polluting energy".
This international fair manages to turn Cambre into the Spanish capital of science popularisation every year, with 'inventions' deserving of the highest marks, activities to learn and have fun, and the attendance of more than a hundred students, displaced both from Galicia and other communities of Spain, and even from Colombia, Italy and Portugal.
 You can see the photos in this album: https://photos.app.goo.gl/WbWME4Chwcug42T5A