Last Saturday, 3rd June, the 6th edition of the EUSKELEC electric car race was held on the San Mamés esplanade. 20 teams from as many vocational training centres from the Basque Country and other communities took part in this year's race. After the technical checks carried out on Friday, on Saturday morning the dynamic tests took place, with acceleration, braking and slalom tests, and in the afternoon the main event, the endurance race.
Our "Somorrostro Motorsport" team, made up of students from the intermediate and advanced Automotive, Telecommunications and Marketing and Advertising cycles, won the Innovation Award and third place in the overall classification of the competition, after having carried out some excellent dynamic tests and having finished eighth in the endurance test.
Our driver Eneko Hurtado, student of AU3-1st, declared at the end of the endurance test that "the sensations after the race have been very good, even though the car has not been at the level we expected, we have had a great time, it has been a very nice day working with our colleagues and above all I have to highlight the year we have spent working on the car, it has been spectacular and I would repeat it a thousand times more".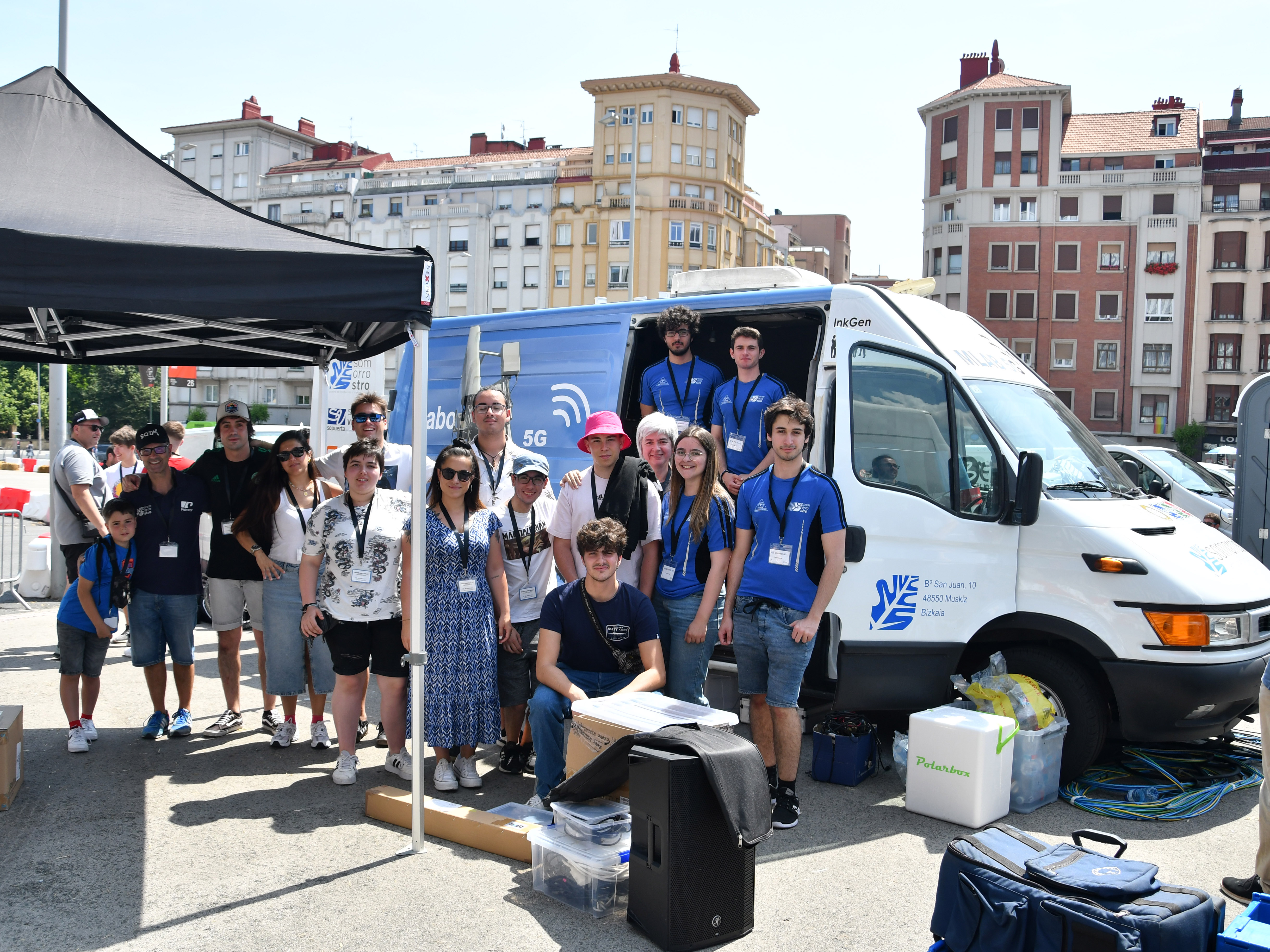 On the other hand, students from the Somorrostro Training Centre used 5G communication systems to broadcast the event live via streaming on Tknika's YouTube channel. To do this, they deployed 6 cameras along the circuit in addition to others mounted on participating vehicles. They completed the broadcast with images captured by drone. All in all, it was a spectacular broadcast that was applauded by the organisers and all the participating schools.
Euskelec is a competition in which students from vocational training centres in the Basque Country design and build a 100% electric vehicle on a common motor base (motor, motor controller and batteries) with the aim of promoting teamwork among the students and basing experimental and creative activity as a pedagogical element on technical knowledge of electric vehicles.
The event, organised by Tknika (Basque VET Applied Research Centre, part of the Department of Education), seeks to recognise and highlight the work of vocational training students, as well as the support and involvement of their teachers and schools.
Photo album of the event: https://photos.app.goo.gl/hbHu8PCzkWeR4xoG6