Iker Marrón is currently studying the first year of the Higher Degree in Mechanical Manufacturing Design, however, he is a veteran at our school as he has been with us since primary school, and in all the stages and groups through which he has passed he has left his mark due to his human qualities.
Since birth he has suffered from muscular atrophy, a disorder that affects the nerve cells, causing paralysis in both the upper and lower limbs. This disorder causes the loss of muscle strength and has a great effect on everyday actions. However, Iker, tenacious as they come, has been overcoming his difficulties, adapting to the changes and new circumstances that he has encountered in his daily life and in his academic career.
Once he finished his Bachillerato studies, Iker was presented with a new challenge in his life: to find his place in the world of vocational training. The option of going to university was ruled out as the conditions he needed to be able to carry out his studies were not guaranteed.
In the process of internal orientation and when it came to choosing his path, Iker was drawn to the DFM3 cycle, as he loves computer drawing and is passionate about cars and the world of motors, this cycle offered him great opportunities to learn to design parts for the automotive world.
He dreams of making some special part for cars, something that, as he says, is useful, or helps people with driving difficulties, and of course his great reference in this aspect is his father, who has designed parts for his chair and his computer, such as the platform that Iker currently uses to support his hand and make it easier to use the computer mouse. And so Iker began his new course, new subjects, new teachers, a different learning system… a new stage to face, however, he has once again demonstrated his great capacity to adapt and overcome.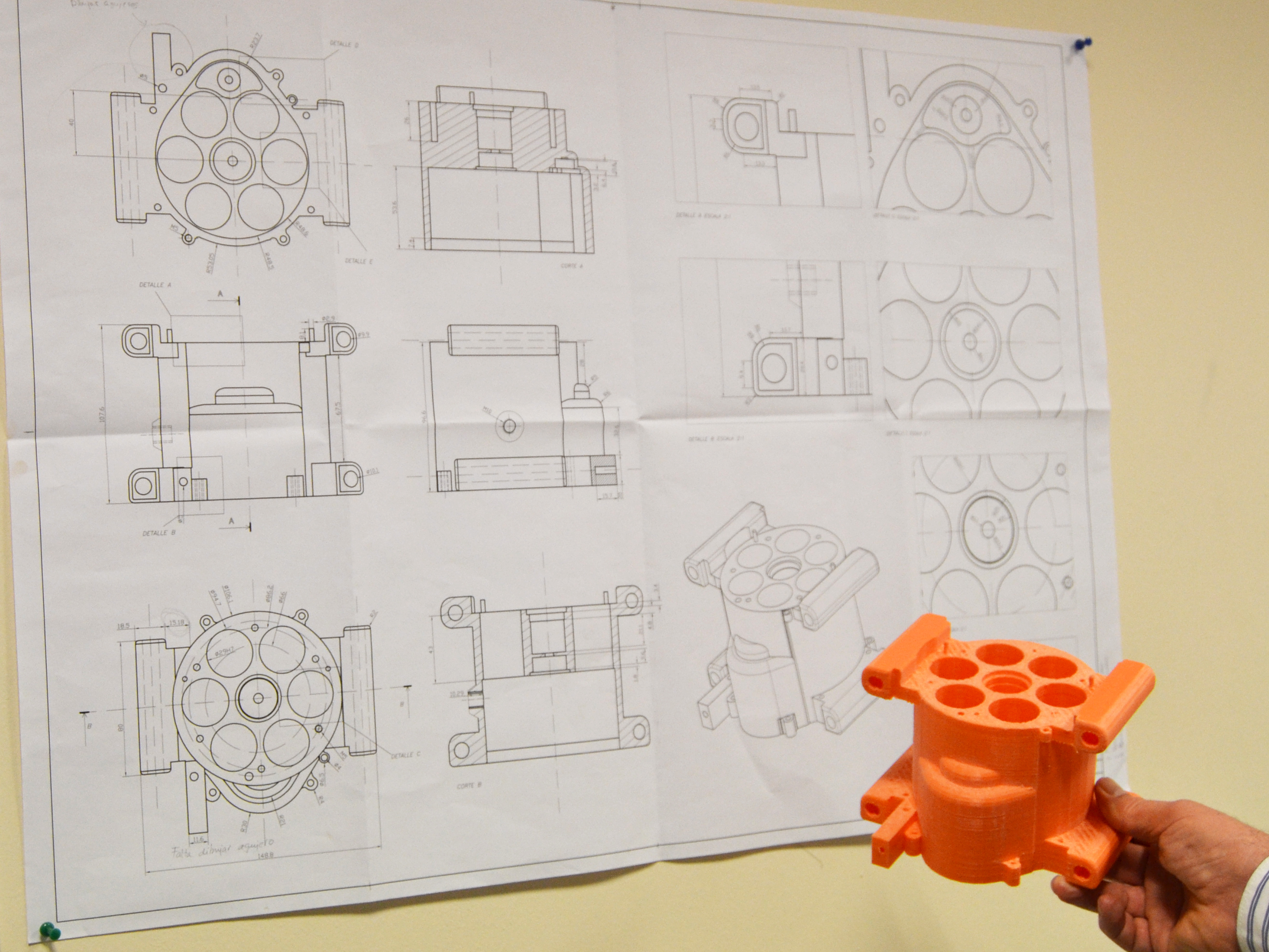 His way of working has changed, as in VET with the ETHAZI methodology, they mainly work in teams. One of his colleagues, Ethan Calvar, recognises that at first they did not know how they were going to adapt and even what tasks he was going to be able to carry out, but once they started working with him, they discovered that in addition to all that he brings them in terms of drawing due to his tremendous potential, on a human level he has taught them how to overcome obstacles with positivism and providing a fundamental value, the value of the human aspect, On a human level, he has taught them how to overcome obstacles with positivism and has contributed a fundamental value, the value of diversity, although above all, Ethan emphasises that he has discovered in Iker a very good person with an immense capacity for work, who, although sometimes a little stubborn, always faces all challenges with a good attitude.
His cycle teachers, Andrea, Josu, Mikel and especially Alberto, talk about him in a similar way. In addition to having discovered a great student and an excellent person, they recognise the example of self-improvement that he gives every day both to his classmates and to themselves. "It has been very easy to work with Iker, he is a very intelligent person who understands everything at the first time and has a gift for drawing" says Alberto Yáñez, "He always comes to class full of energy, he never fails and his spirit of self-improvement is commendable" says Alberto while proudly showing us one of the drawings that Iker has made on the computer and the 3D piece that they have made.
Iker is happy in the cycle, both with his classmates and his teachers, and as happy as he is, or even happier, his inseparable Inma and Garazi, the assistants who have been sharing his achievements with him for so many years. Undoubtedly, an example of improvement for everyone.
This interview is part of the 34th issue of the school's digital magazine "Bertan GURE irakasgunean" which you can download at this link