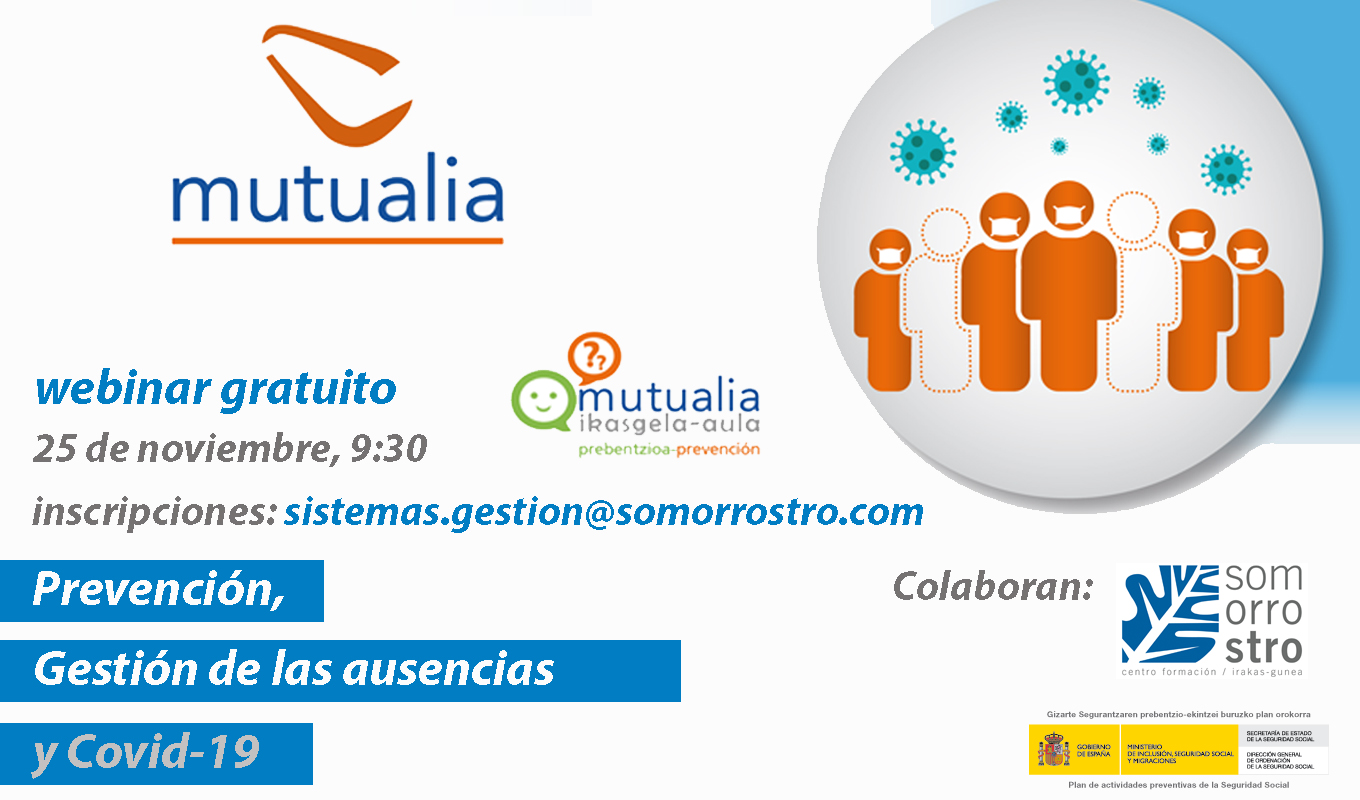 On November 25 from 9:30 to 11:00 , MUTUALIA organizes a webinar, a technical conference on the
"Prevention, Absence Management and Covid-19"
The management of work absence is one of the unresolved aspects in many companies in our environment.
The Covid-19 pandemic further exposes the shortcomings in this area.
In this conference we will talk about the dynamics to minimize lost workdays and the tools that our "Guide for the Prevention and Management of Absences" offers us.
The session will be given by:
D. Juanma Legorburu. Director Médico de Enlace de Mutualia
D. Sergi Riau. Socio Director de Solutia GHS
The access is free. We would like to count on your presence that day.
For registration send an email to:
sistemas.gestion@somorrostro.com
In collaboration with: