This September the first edition of the Provincial Council's employment-training program, GAZTE ON, came to an end. Aimed at young people between 18 and 23 years of age who were minors under guardianship.
Somorrostro with the support of Cáritas has developed two itineraries: Welding and Surface Treatments; aimed at the insertion of these young people, mainly in the company  Haizea Wind, in its plant located in the Port of Bilbao (Zierbena), dedicated to the manufacture of onshore and offshore wind towers and offshore foundations.
31 young people started the training. All of them had been Unaccompanied Foreign Minors, under the protection of the Provincial Council.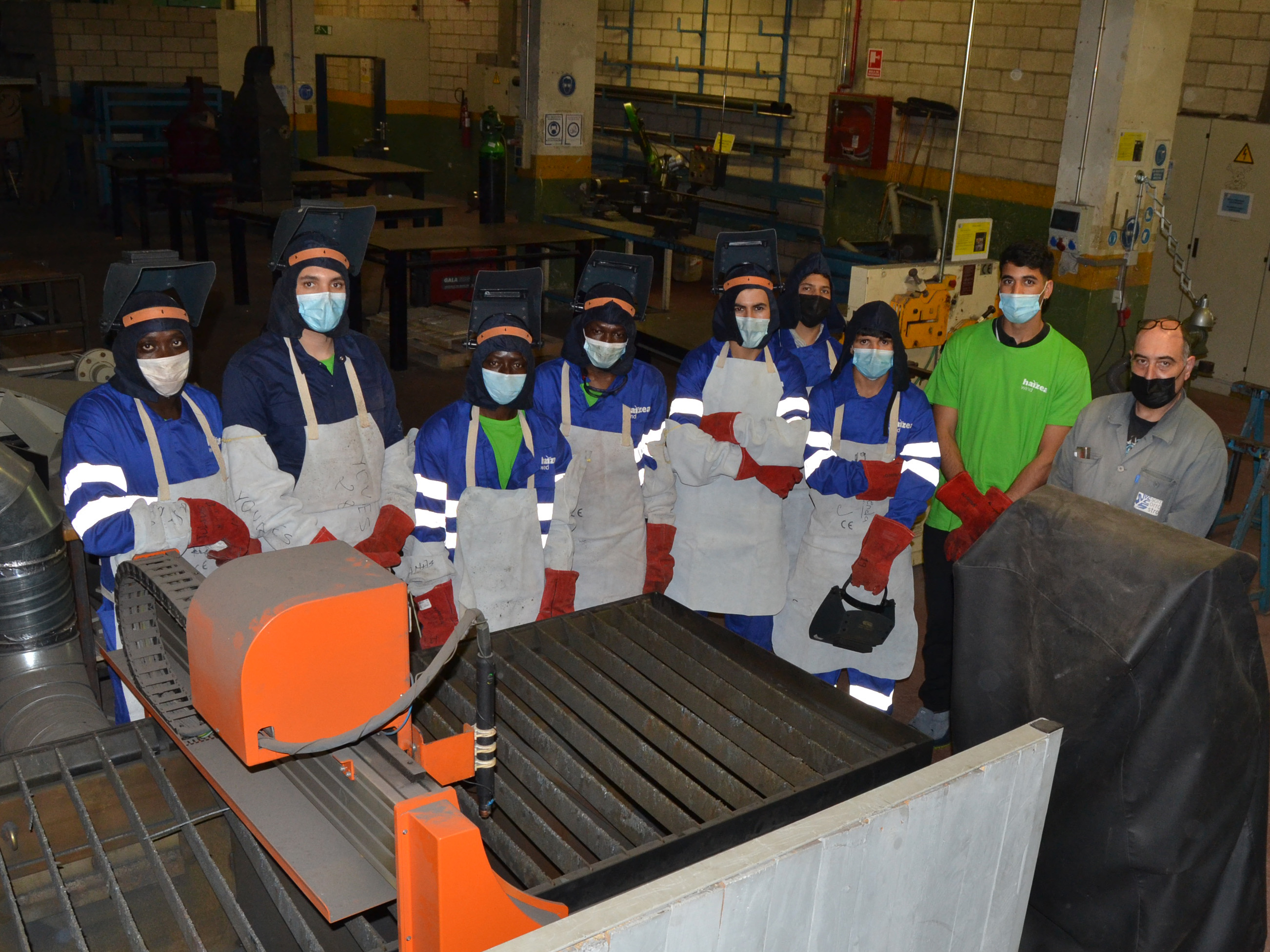 At the start of the program in January 2021, 19 had residence permits and only 8 had work permits. This has meant an enormous effort of paperwork with the Foreigners' Office, which has finally paid off. At the end of the program, all the kids have residence and work permits.
In terms of employment, 20 new jobs have been created, 11 of them in Haizea Wind. All of them are currently being maintained.
And what does this mean for these youngsters? 
Since they arrived in Bizkaia as minors, they have depended on the Provincial Council to survive. Once they reach the age of 18, the Provincial Council and other public and social action bodies provide them with financial assistance. Generally they do not exceed €400/month. Bearing in mind that renting a room, with the possibility of registration (essential to regularise their situation) costs them between €250 and €300/month, they have little left to cover the rest of their basic needs. During the 12 months in Gazte On they have received just over €500/month. But what really changes their lives are the contracts with a net salary of over €1200/month. This allows them to have access to decent housing, cover their basic needs and, in many cases, help their families in their country of origin.